SEO is confusing but Squarespace makes easier.
We've broken down this post into 4 essential SEO concepts: setup, content, links, and design.
NAVIGATION
SEO Basics
–Topics: Setup, Content, Links, Design
–FAQs
–Is Squarespace good for SEO?
–What's the best Squarespace template for SEO?
–Does Squarespace have an SEO plugin?
Getting Setup for SEO
–Google Search Console
–Bing Webmaster Tools
–Google Analytics
Content Marketing
–Keyword Research
–Meta Tags
–Elements of Quality Content
–Content Time Lag
Link Building
–Manual Link Building
–Natural Link Building
Web Design
–Navigation
–Colors
–On-Page Structure
SEO BASICS
Setup + Technical SEO
SEO success requires a couple technical steps but don't fret, we'll break them down for you.

Content Marketing
Content is essential to SEO. Write blogs and create pages with searchers in mind. How might someone search for the content on your page? We'll show you how to target keywords with blogs, hidden pages, and/or product/services pages.

Link Building
You need links to rank for keywords. We're talking about external links here — from other websites. There are numerous strategies to get links. We'll show you how.

Web Design
If your website is sh*t, it may hamper your rankings. An eye-pleasing, navigable site engages users which should enhance rankings and your conversion rate.
FREQUENTLY ASKED QUESTIONS (FAQS)
Is Squarespace good for SEO?
Yes, Squarespace works for SEO: you can specify title tags, get indexed by search engines, create compelling content, and build links. It definitely works.
But does it take time? Certainly. Generating content and links takes time, as with any platform.
The benefit of Squarespace is its simplicity. You sacrifice some level of customization (e.g. compared to WordPress), but you gain time and energy which you can devote to other pressing areas.
What's the best template for SEO?
Each Squarespace template is setup for SEO. There isn't one that's SEO-ready and others that aren't.
Choose a template that fits your brand and its needs. It's important to have a usable, navigable website. However, opt for a template that "doesn't display" page title tags automatically.
Title tags need keywords (more below) and often don't make good headers with actionable copy.
Does Squarespace have an SEO plugin?
With Squarespace you don't need a plugin. Everything you need is built into the interface.
WordPress has various SEO plugins (e.g. Yoast, All In One, The SEO Framework) that aid your keyword ranking endeavors.
Squarespace has everything you need built in. It may not have all of the features as those plugins do but it has everything you need.
Technical SEO Setup
SET UP GOOGLE SEARCH CONSOLE
View keyword ranking data and submit your XML sitemap (more below). Gain access to important tools that tell you about the relationship between search engines and your website.
Verify your Squarespace website with Google Search Console
VERIFY BING WEBMASTER TOOLS
Similar to Search Console, Webmaster Tools is the interface between your website and Bing. For obvious reasons it's less important than Search Console but nonetheless it's a good thing to do.
Verify your website with Bing Webmaster Tools
SET UP GOOGLE ANALYTICS
Google Analytics helps you understand the successes and failures of your online marketing tactics. If data analysis isn't your thing, we'd recommend setting it up if you think you'll ever hire a marketer in the future. They'll likely want to see this historical data.
Here are Squarespace's instructions to setup Google Analytics.
Content Marketing
KEYWORD RESEARCH
When you're considering which keywords to target with content (like a blog), keep 3 things in mind: search volume, competition, and relevance.
Search Volume
Brainstorm a list of keywords or use a helpful keyword research tool like keywordtool.io.
To get their search volumes, copy those keywords and paste them here.
To state the obvious, more searches is better. But remember, a higher search volume usually means tougher competition.
Competition
If you take anything away from this blog, take away this:
Heavily-searched keywords are difficult to rank for. Target keywords with easy competition. Don't try to outrank ESPN for sporting news!
Here's what to do:
Search Google for your keywords and compare your website's domain authority (DA) with the DA of websites on page 1 of Google. Target keywords whose search engine results page (SERP) has websites with LOW domain authorities (e.g. in the teens).
Gauge competition with Moz's SEO toolbar
Relevance
This may sound obvious but it should be stated: target keywords that are relevant to your website, products, or services.
Some keywords are "higher up the sales funnel." That's ok! If the keyword has easy competition, it's probably a good target. Some keywords are lower in the sales funnel — these customers are closer to purchasing.
With all things equal, prioritize targeting keywords lower in the sales funnel.
META TAGS
Title Tags
Title tags do 2 things.
They indicate to search engines what your content is about.
They encourage users to click (or not) on your listing.
The goal: Use keywords and compelling language to accurately tell search engines what your page is about.
This is how to modify Squarespace title tags.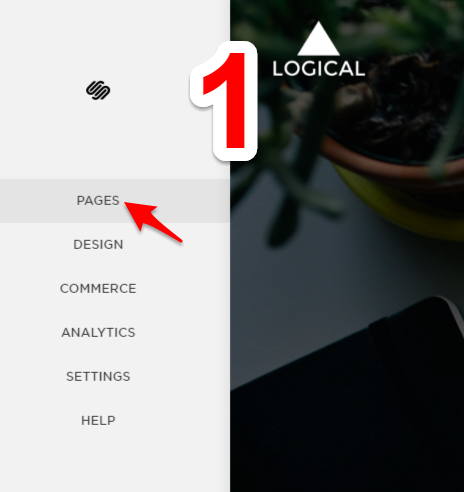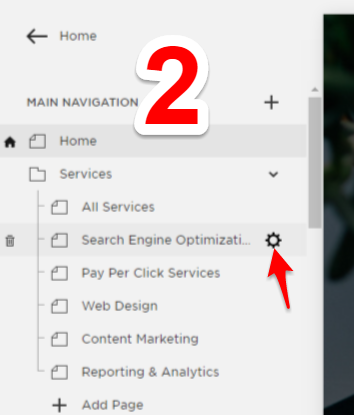 Learn more about title tags — the most important meta tag
Meta Descriptions
Meta description provide extra information in search engine results page (SERP) listings. They don't factor directly into keyword rankings, but they can influence users to click on your listing.
Image Alt Tag
Search engines can't read images without alt tags which explain them to search engines. Using keywords in your alt could help you get you found in image searches.
ELEMENTS OF QUALITY CONTENT
Quality content means creating a simple user experience that's informative, navigable, and aesthetically pleasing. Here are some simple ways to improve your user experience.
Headers
Headers can be added using the text block's drop-down menu.
In general, use one H1 (Heading 1) per page, H2s for subheaders, and H3s for sub-subheaders.
Headers help in several areas…
Structure

Headers provide structure for readers. Headers make it easier for users to extract information.

Search engines understand headers

They are written in HTML (HyperText Markup Language). They offer search engines topical information about your content, and could increase keyword rankings.

Reading progress

Headers indicate reading progress. People get bored with long, daunting paragraphs. Shorter paragraphs with headings make reading content more manageable.
Your structure will start to look like this.
Header 1

Header 2

Header 3
Header 3

Header 2

Header 3
Header 3
Topical Relevance
In order to rank, your content must be relevant to your target keyword(s).
Brainstorm various "search intents" that could stem from your target.
For example, if you're creating content to rank for "quiet vacuum cleaners" your target users may be looking for any combination of the following.
They want to browse quiet vacuum cleaner products.
They want to read about the technology that makes vacuums quieter.
They want decibel levels for vacuum cleaners on their list.
Maybe they're looking for the tri-fecta: durable, powerful, and quiet.
You get the point. Create content that addresses the most relevant search intents.
The best way to uncover search intents? Google your target keyword. The first result probably did something really well. Figure out what they did and approach it in a newer, better way. Browse the other listings for ideas too.
Writing for Engagement
Keep paragraphs short. Long paragraphs can be daunting to some readers. Short paragraphs keep users engaged.
CONTENT TIME LAG: THE WAITING GAME
Content takes time to rank. After you submit your content to Google, forget about it for a little while.
It can take 5+ months for a piece of content to settle in Google's rankings.
What happens in the meantime? Google evaluates your content — rankings shift and clicks and impressions change.
This doesn't affect your methods, but awareness of this lag could prevent a premature denunciation of content marketing.
Link Building for Squarespace
Manual Link Building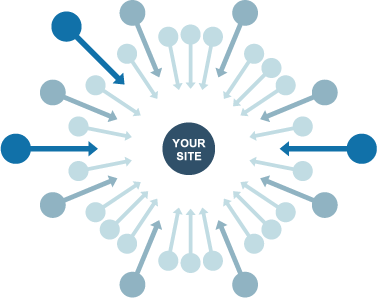 Search engines scan inbound links to your Squarespace website as they would for any other platforms (e.g. WordPress or Wix).
They use this link inventory to understand your site's relationships to other sites.
Similar to a good recommendation on your resume, a link from Huffington Post sends a powerful signal of trust and authority to your website.
Links don't have to be from Huff Po to help your rankings, but don't waste your time buying spammy links. They may help short term, but in all likelihood your site will be penalized for trying to "game the system."
Link building is a time consuming effort. Convincing webmasters to link to your site can be demoralizing but SEO experts frequently report the power of inbound links.
For more, view these link building strategies.
Natural Link Building
Natural link building is the passive form of link generation — create content that's so valuable, it will garner links over time.
Six months down the road, if your content hasn't generated traffic, re-analyze to determine if you need a more proactive approach.
Was your content on topic?
Did you get the right keywords in your title tags?
Was your content worthy of ranking?
Was competition for your keyword too high?
Web Design for Squarespace
Squarespace provides a simple, elegant layout for customizable websites.
The style editor allows you to make changes to your template's layout. Get your fonts right, colors, header sizes, and buttons. This takes time or money, but if you want to succeed online, build foundations for success!
Simplify your site's layout so users can easily access information. Your navigation bar should direct users to your services / product pages, your about page, and your contact page. If you have other relevant pages, include them too, but don't clutter the navigation.
Colors and Branding
Check out Google's color page to find suitable colors for your brand. Your colors should speak to your brand and your potential clients. If you're unfamiliar with colors and design, keep it simple.
Use 1 – 2 safe colors that complement each other — that might be all you need.
On-Page Structure
Squarespace's interface can help create a sleek design. Here are a few examples of chow you can layout content in Squarespace.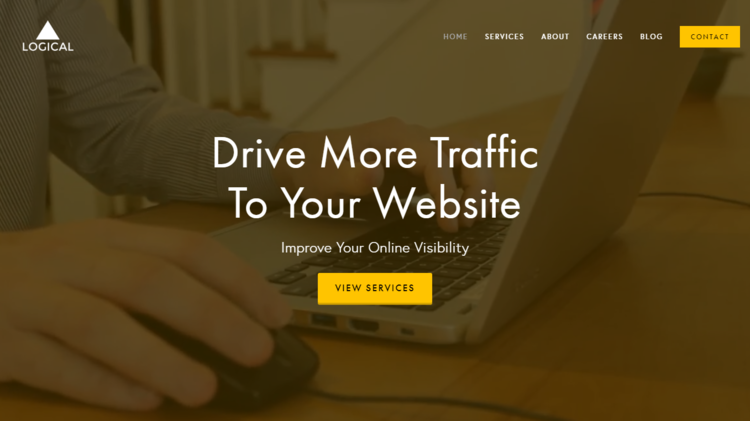 Avoid long paragraphs. Augment your text with images. Strive for simplicity in navigation — people browsing the web have short attention spans.
Your site and your web pages should be easily navigable, yet should include sufficient content for people who prefer more information.
That's all folks! Got questions? Let us know!