Introduction
In my opinion, too many articles have long introductions largely full of fluff. For your sake (and mine) I prefer going straight to the information!
We'll start with an outline — Wix SEO Basics. The largest section is content marketing as it's a big topic.
Wix SEO Basics
Setup + Technical SEO
To get found faster, technical SEO is a must. Wix simplifies this setup so you can take the next steps towards keyword rankings. Learn More
Content Marketing
Content marketing takes time, but if it's done right you'll reap the long-term benefits of keyword rankings and sustained web traffic. Wix is setup to handle quality content and meta tags, two necessities to rankings. Learn More
Link Building
Links tell search engines that your website is authoritative and trustworthy. Links pointing to a Wix website are counted the same as links pointing to any other website. Learn More
Web Design
This is where Wix thrives for website beginners. Wix's simplicity will help expedite your design process, allowing you to focus on greater SEO priorities like content and links. You can always update your design down the road. Get your website up and start creating content! Learn More
FAQs
Is Wix good for SEO?
Yes. Wix allows you to create content, blog, and modify meta tags, 3 requirements for good SEO.
A note on selling products on Wix…
Their product pages don't allow you specify a title tag that varies from your product name. If you're selling products online you won't be able to title a product "Product X" and simultaneously target keywords in your title tag not contained in your product name.
What's the best Wix template for SEO?
All Wix templates are setup for SEO. Choose the template that best fits your design needs.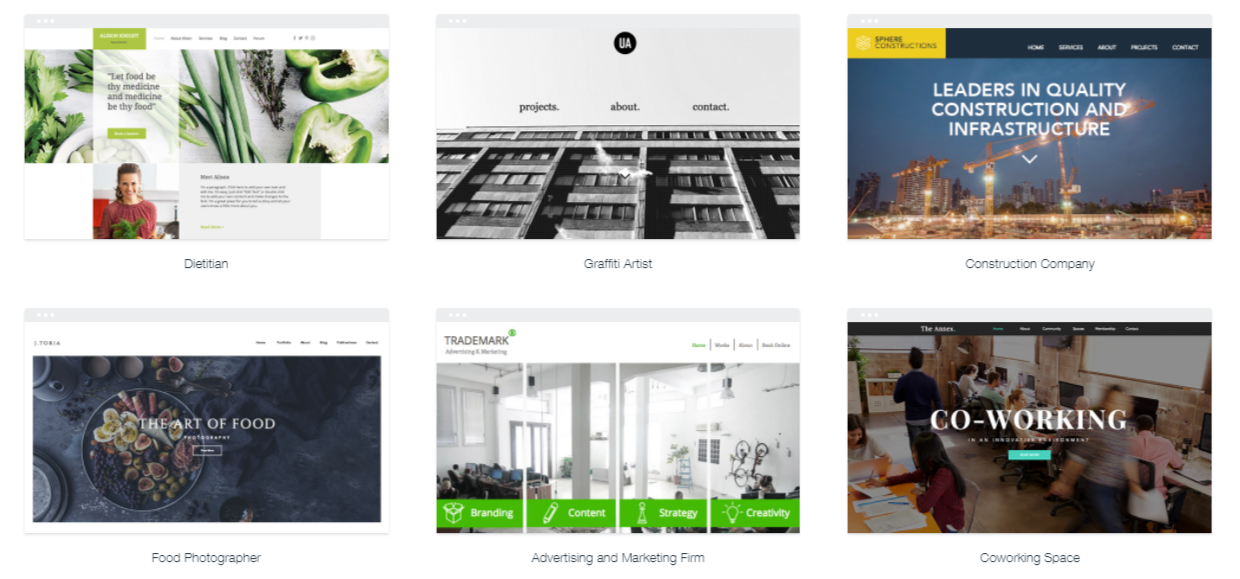 Worry about SEO later; your SEO success will be more dependent on your keywords and content rather than your template.
Does Wix have an SEO plugin?
Wix has the equivalent to an SEO plugin. They call it the Wix SEO Wiz. It walks you through keywords, title tags, content, links and more.
Everything you need for SEO is built into the platform. The bulk of SEO is typically content marketing.
Technical SEO Setup
Google Search Console and Bing Webmaster Tools – Introduce your site to Google and Bing. Get setup in order to track keywords in Search Console and submit an XML sitemap (more below) which notifies search engines of your site's URLs / web pages.
Google Analytics – Track website statistics to improve decision making. For simple data analysis you can use the app Wix Analytics, but for better insight use Google Analytics. Setup your Analytics account with Google. Then add your tracking information to Wix.
This is a zoomed-out screenshot of Analytics. The graphs and tables are just the tip of the data iceberg.
Maybe you're not a data guru and don't want to waste your time with something you'll never use. No problem, but make that decision knowing if you hire someone to do SEO they'll likely want to see this data to aid their decision-making. 
Conversion Tracking – Conversions are your benchmark for success. Examples of conversions include a purchase or a form submission. Tracking such events (which you can do in Google Analytics) means understanding which marketing efforts work and which don't.
XML Sitemap submission – Submit your sitemap in Google Search Console and Bing Webmaster Tools. Your sitemap is…
http://www.yourdomain.com/sitemap.xml
Replace "yourdomain" with your website's domain and copy that URL into the proper place for Google and Bing.
Content Marketing
TITLE TAGS
After you're setup for SEO, it's time to market your website by keyword topic.
Google understands your website by crawling (scanning) it and looking for tags.
The most important tag is the title tag, which you've undoubtedly clicked on hundreds to thousands of times.
This is a title tag…
It's the first thing Googler's see upon entering their search.
Optimize your title tags
Let's say you're a photographer in Albuquerque, New Mexico. You mostly do weddings, but you also offer portrait photography, single sessions, and special events.
Right now you have 8 web pages…
Homepage
About
Services (an overview)
Wedding Photography
Portraits
Special Events
Blog
Contact
Setup your title tags with keywords valuable to your site. For example…
Your homepage title tag should include the most relevant keywords to your industry. Your services pages should also have relevant keywords and so on and so forth.
Your contact page won't drive much organic traffic so don't worry much about the title tag. I'd leave it as "Contact | Your Name."
Here's how to edit your title tag in Wix.
Tip: make sure your keywords aren't vague or generic, otherwise you'll risk targeting highly competitive keywords and you won't rank at all.
Your main pages are important, but if you really want to drive traffic, start a blog.
BLOGGING, CONTENT, AND LONG TAIL KEYWORDS
Targeting long tail keywords with your blog. Long tail keywords have 2, 3, or 4+ words in the search.
Make sure the search has reasonable competition.
Targeting keywords involves examining 3 characteristics of each keyword.
Average monthly searches – how often is your keyword searched? Use Google's Keyword Planner
Competition – how difficult is it to rank for your keyword? Which sites currently ranks for your target keyword and how powerful are they? Use MozBar and examine each website's Domain Authority for your target keywords.
Relevance – how likely will the searcher lead to a purchase or a client? Given the keyword's search intent, how valuable would the purchase or client be?
For a photographer in New Mexico, your keywords may look like this.
Once you've found valuable keywords you'd like to target, prioritize them based on the metrics listed above! Given their competition (higher number = more competitive), start targeting keywords you think will provide the most value.
In the example above, I'd start with the first keyphrase, "photographer new mexico" due to its search volume. It may be difficult to rank for, but give it a shot!
If you're already targeting this keyword with a title tag on a different page choose a different keyword. The only reason you'd want to target the same keyword on multiple pages is if the keyword has high value and your first page isn't doing a good job.
But remember, SEO and blogging is a long-term effort. It takes months (sometimes 5+) for pages to rank for keywords. It takes a sustained effort, but if you succeed in ranking for valuable keywords, you're driving traffic for free every single day.
BLOG TITLE RECOMMENDATIONS
As you consider what you'll include in your content, consider what you title your post. Your page's title tag weighs heavily for SEO.
Your title tag displays in search engine results as a link, enticing users to click and informing search engines the contents of your page.
Include your keywords towards the front of the title tag and consider phrasing your title tag in a way that hits other relevant keywords.
Examples
If you're targeting the keyphrase "best winter coats," make it enticing.
Your title tag could be…
"The 10 Best Winter Coats of 2017"
Or you could target people searching for good winter coats + a brand comparison. This title tag could be…
"Winter Coats: Patagonia vs. North Face vs. REI"
These two title tags target different variations of the same keyword and will ultimately determine which keywords you rank for and how well.
Once you've narrowed down your title tag to something relatively specific it's time to move on to writing and producing your content.
CONTENT PRODUCTION
Target keywords with quality content that answers the "search intent" of a keyword, i.e. what the searcher is looking for.
If your target keyword is "best winter coats," examine the pages that currently rank for this keyword. What do they include in their content?
The number one result (as of 7/17/17) contains a list of popular winter jackets.
The content is laid out well: an image, specifications, price, and written content. It also includes a link to the website for more information. 
They've done a good job. When you see content like this understand that you aren't the only entity trying to rank for this keyword. This content wasn't randomly thrown together — it was prepared by a company doing SEO.
Learning by doing
Targeting keywords with content marketing is a recurring process. Each time you create a web page targeting a keyword topic you're giving yourself another opportunity to rank for that topic and related long tail keywords.
As you create more content you'll learn what works and what doesn't. This will help you in your future content endeavors.
Link Building
Links pointing to your site increase your website's "domain authority" and "trust." But not all links are created equal. A link from a powerful website like the New York Times will influence rankings more than a link from a local Mom and Pop store.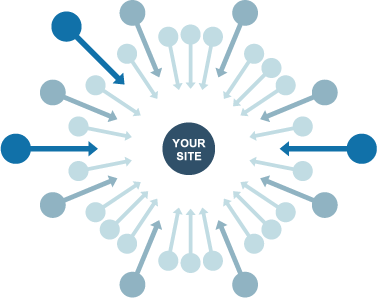 There are numerous ways to attract links to your site, but it can be a time-intensive process. For simplicity, we've broken link building into two categories.
Manual Link Building
Manual link building involves reaching out to webmasters with a proposal that suggests linking to your site will benefit them in some way. Your proposal has to have value, especially if you're reaching out to strangers.
Building a social network by commenting and liking industry leader posts can help you get your foot in the door for a future link request.
The best way to get a link is to ask someone you know. It's easy to ignore requests from strangers. Asking friends or acquaintances will improve your chances.
Here's an in-depth guide chock-full of link building tactics.
Natural Link Building
Natural link building is the process of creating content that's link-worthy. Create your web pages, infographics, videos, and whatnot and the links will come.
This can work, but proactively going out to get links improves your chances.
Web Design
Design isn't your typical SEO factor, but without good design people won't like your site. They won't stay engaged and they won't contact you.
After all, you want traffic to convert (call you, buy something online), and if traffic doesn't convert your SEO efforts are being wasted.
This is where Wix benefits someone new to web design. Its drag-and-drop features simplify the design process which means you can move on to content marketing.
The sooner you begin blogging and targeting keywords, the sooner you'll start ranking. It's a process, so if you're serious about SEO, get started sooner rather than later.
Navigation
Point users where you want them to go. It sounds obvious, but navigation is key to driving conversions.
Your main navigation should point users to your "go-to" content. This is where you link to pages like your homepage, products / services pages, your about page, and a contact page.
My main navigation…
If you're blogging make sure you have a sidebar! After adding a sidebar to my blog my bounce rates dropped and engagement increased. I expect more people to stay on-site and ultimately contact me.
Your sidebar should include valuable calls-to-action. Write compelling content that encourages people to act!
Colors
Wix offers a variety of color schemes. Choose one that fits your brand and your style. Don't go overboard with too many color. Choose a scheme that is pleasing to the eye and simple to read.
Most sites have 1 or 2 primary colors and maybe a third color that highlight calls-to-action or information of importance.
Paletton is a great resource for choosing color schemes.
On-page structure
Give users clear pathways down your sales funnel. If someone is on your homepage, provide excerpts of your products or services, your about page, and your contact page.
In such excerpts brevity is valuable for people who are skimming. For people who want more information, link to another page.
Here's an example of services listed on my homepage.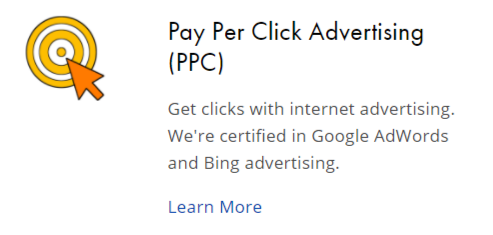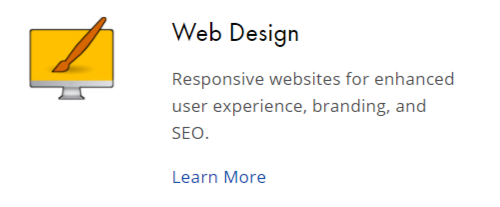 For product pages, provide calls-to-action (buttons) like "Add to Cart." For services, link to your contact page or provide a contact form on that page.
In your footer, provide a call-to-action that moves users farther down the funnel. My website encourages users to contact me. Also consider linking to important pages to help users navigate your site. It's common for lost browsers to scroll to the bottom to look for their answer.
That's all folks! If there's anything I missed, don't hesitate to let me know in the comment section!