Last updated: August 8, 2017
There are a multitude of Squarespace templates to choose from. So how do you choose the right one?
It can be a daunting task — after all, your template is the foundation upon which you will build your website.
But don't worry! We'll simplify the process and hopefully ease some of your concerns. Remember, you can switch your template at any time!
NAVIGATION
Template Designs and Considerations
It's helpful to have a general idea of your website goals.
WEBSITE TYPES
Ecommerce – Will you be selling products online? If so, consider the layouts of product pages and product category pages.
Creativity – Are you sharing images, podcasts, or other art forms? Consider how to best display your creativity online, and how you want people to navigate your website.
Information – Will you have a blog? What will it look like? Blogging is one of the best ways to drive traffic. If traffic, keywords, and search engine optimization (SEO) is important, make sure to look at your template's blog.
GENERAL CONSIDERATIONS
Structure vs. Images & Fonts
Consider a template's structure rather than its images and fonts. Images and fonts you can change. Certain aspects of structure you cannot.
Each template is customizable. You can drag and drop text, images, and many other types of content, but you may not be able to move the location of your logo. The location of your main navigation (the menu of links on every page) may not be alterable. Sidebar functionality may be available on some templates, but not others.
These are the things you want to think about.
What I recommend is choosing several templates you like best, then check their features.
Page Title Tags
The last thing I'll mention is this: pick a website with custom title tags. If you care about website traffic, it's a tremendous advantage to be able to customize these tags.
Title tags play a tremendous role in SEO, keyword rankings, and traffic.
Let's get to the templates!
Blog Templates
If you're looking for a template that supports a blog, don't worry — every Squarespace Template can host a blog.
But some websites are specifically "blog websites." Meaning the blog is the website as opposed to a business website with a blog.
If you're looking for a "blog website," choose one that speaks to your taste in design and style.
Some blogs have customizable features and it's important to know the built-in features that affect your blog's style.
Consider the navigation between blog posts. How will your users stay engaged? Do you want them to contact you or subscribe to your blog? Always go back to your website goals.
Here are some blog templates.
TUDOR
Tudor has an excellent layout. The image/text balance is just right, it's simple, and the sidebar offers filtering options for blog categories.
One thing I don't like, however, is Tudor's navigation, logo, and social icons are difficult to see after scrolling.
Outside that issue, Tudor is a great "blog website" template.
FARRO
If you're creating a food blog, consider Farro.
Farro has a great image-based design with text overlayed. Images makes this template stand out. A foodie with an eye for photography could create a beautiful website with Farro.
Some templates (like Tudor) are solely for blogs. Before settling on a "blog template" consider the other templates that feature blogs as part of a bigger website.
Business Templates
Businesses need to find templates that suit their business goals. Consider each template's navigation. How will your users move through your site?
If you have products, how will users find them? How will they engage with your products? Will you sell products online? If so, read the e-commerce section below.
Will you have a blog? Make sure it fits your brand.
When browsing templates, remember — colors, images and fonts will all change. Evaluate the template's layout as opposed to its specific design.
Hayden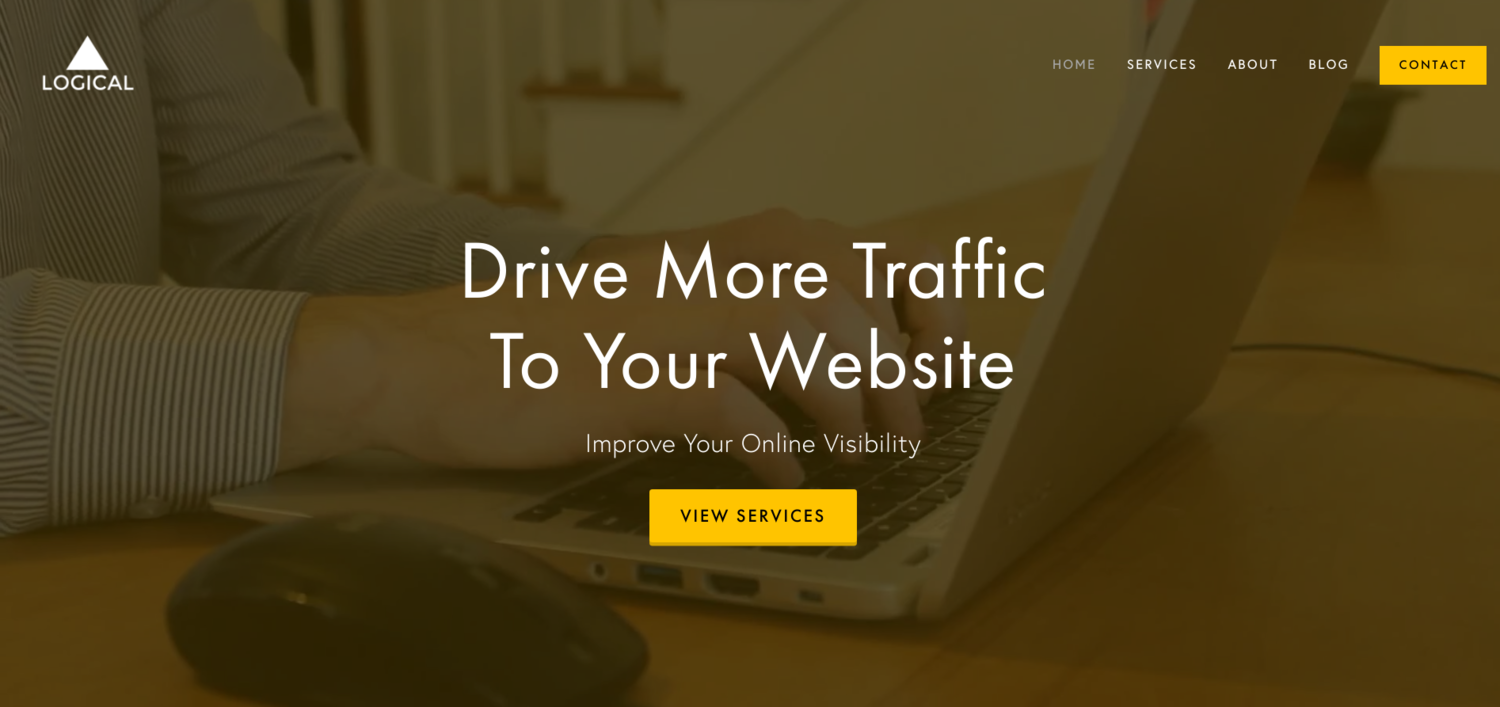 Hayden is Logical's template. We do search engine optimization, web design, and content marketing. Overall, it's been great for our purposes.
It features a call-to-action in the navigation bar (the yellow contact button).
We've implemented a video banner on our homepage that in my opinion has significantly improved our branding.
Online Store / E-Commerce Templates
If you're going to sell products online, browse product pages to find the ones that suit your needs.
Also consider product category pages. For instance, if you sell sunglasses, look at the layout of the page that displays all of your sunglasses.
For SEO purposes, these category pages often rank for valuable keywords.
If you sell t-shirts, sunglasses, and suitcases, if possible, you should have a category page for each. This gives you a chance to rank for keywords in each category.
Scroll down for more information about templates and SEO.
FULTON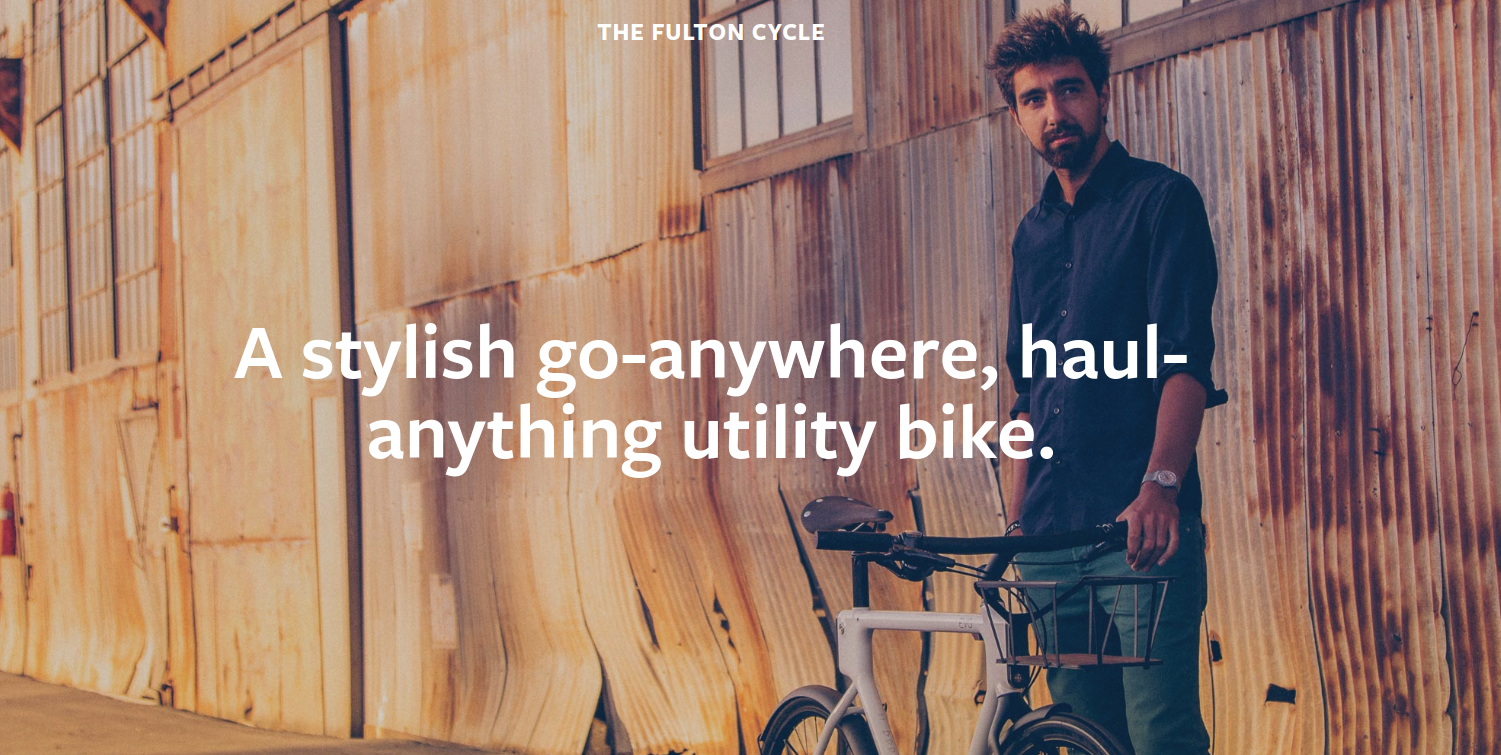 Browse Fulton's product pages. Do you like their layout?
What about the hidden navigation bar? Will your target market know how to navigate the site?
Personally, I like the layout of the product pages, but if I were selling a broader variety of products I would make sure this template allows for product category pages.
Photography Templates
Artists should consider their medium the most important factor in choosing the right template.
Find the layout that speaks to your style in photography. An image-based template is likely your best bet. There are a variety of templates that suit photography.
FLATIRON
Flatiron boasts imagery at it's core — perfect for creative work like photography or other art forms.
The images on the homepage have a dark layover with text — a nifty feature for browsing. Consider the effects and layouts of other similar templates.
AVENUE
Avenue is another great option, particularly for photographers with a simple, structured style.
What I particularly like about Avenue is its structure of its project pages. Scroll to the bottom of this project and you will see the entire portfolio.
This is great for navigation; the moment a browser has viewed a project's last image, they are prompted to view different projects. 
This is likely accomplished with a gallery block, which, according to this template comparison chart, is available on all templates.
Restaurant Templates
Restaurants likely want images at the center of their template.
An exceptional food image works wonders on my desire to eat said food. That can't be just me!
Consider a one-page template for simplicity. There are downsides to content marketing, but there is value in simplicity.
PACIFIC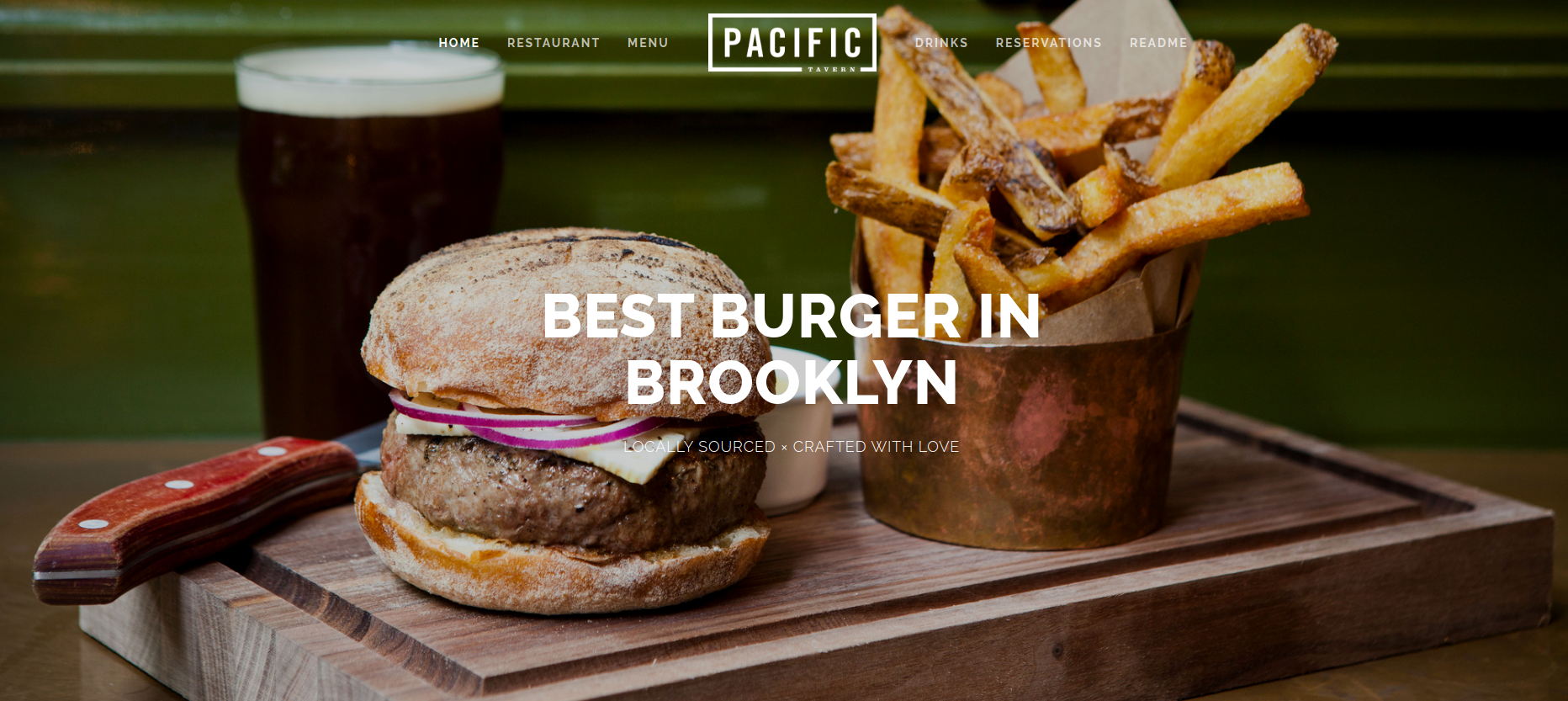 A great choice for restaurants, Pacific boasts a full-width, one-page template.
It's a slimmed-down website with all important content fit into one page.
For websites that intend to use content marketing, you'll want more pages.
Full width imagery. Some templates won't let you have full-width images below the banner. My template, Hayden, does not. For a website with great imagery, consider this feature.
Fixed navigation. I'm a fan. On Pacific, when you scroll below the banner image, the navigation links appear. This provides seamless navigation for users browsing your site, and it could increase key metrics like pages per session, and time on site.
BASIL
Basil is another image-based template. It supports parallax, an interesting image style you'll notice when scrolling.
If you click "Order Now," you'll notice this website integrates with Chow Now, an online food ordering system.
It seems all templates function with Chow Now along with Open Table's online reservation software.
SEO
Each Squarespace theme is SEO-ready. That doesn't mean that when you publish your site you'll get traffic automatically. But each template offers a beautiful design, a platform to build content, and most offer custom title tags.
Want to nail SEO for your Squarespace website. Here's how.
Web Design
The template you choose will dictate your site's structure. Images are important, but remember, your images will differ from the images you see when browsing templates.
Ultimately, you're choosing a layout that you will customize with images, text, and other types of content.
Navigation
Navigation bar
There are a few different styles to choose from. Some have your logo on the top left and your links on the top right. Others have your logo centered between links on either side.
Do you want a fixed navigation bar? Meaning, do you want it to display at the top of the page even when users scroll down? Learn more about Squarespace's navigation bar.
Sidebar
Some templates have sidebar navigations. Sidebars are typically a matter of personal preference, and can enhance navigation.
Footers
For local businesses, consider adding your contact information (business name, email, phone, and address) in the footer. This validates your business's location and contact information with search engines.
Social Media
Many templates offer a built-in social icons feature. For templates without this feature, consider adding the social media block to your template.
Conclusion
Choosing your template is important, but don't let this process bog you down or get in the way of website production. Spend some time finding the right one. Maybe sleep on it and take some time to decide.
Ultimately the beauty and success of your website will be dependent on the steps you take after you choose your template. The template is your foundation, but as with anything else, it's important to get started!